are you ready to partake in the pure deliciousness of pumpkin chocolate chip cookies? i sure hope so. these are the easiest cookies to bake ever.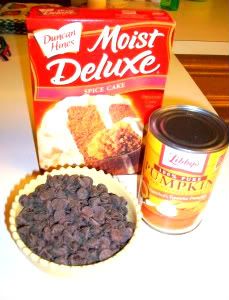 1 can pumpkin - 15 ounces
1 box of spice cake mix (
this is tricky stuff to find. my dad went to 3 different grocery stores before he found some. try krogers!
)
1/2 a bag of chocolate chips (
i might have used the whole bag...
)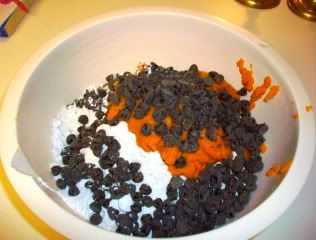 01. preheat your oven to 350 degrees
02. mix all of the ingredients together
03. plop small spoonfuls of dough on cookie sheet (
make sure to cover with parchment paper or grease it
)
04. cook for about 12 minutes
05. eat and enjoy (
i keep my cookies in the freezer. why? because i like cold cookies and it helps them harden up
)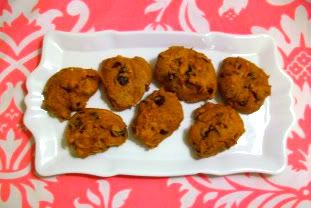 i love these tasty treats.
they last forever, travel well, and are so easy and fast to make!