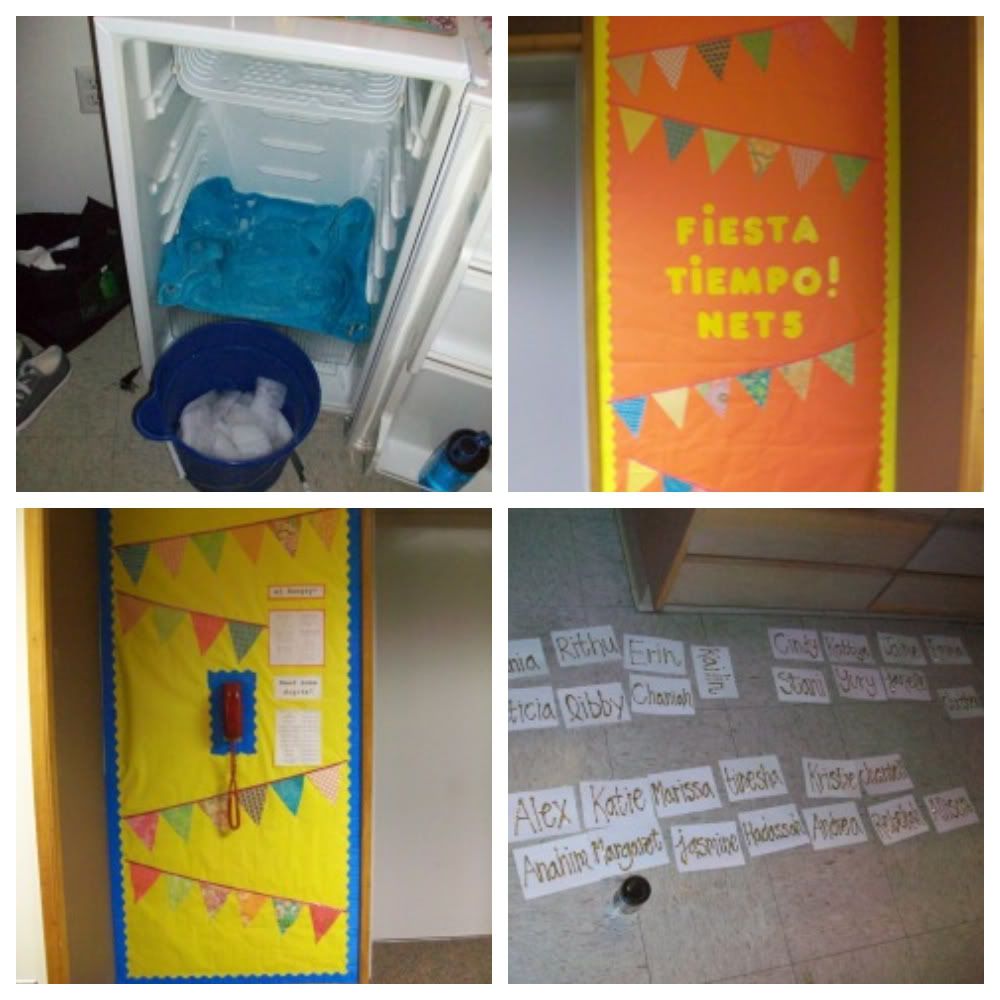 i slept till nine. i checked out five tater tots, only three left! i went on a walk and saw the pretty orange and yellow trees on campus. i decorated the floor for next semester.
i stapled my hand three times. i worked on the door decorations, the idea i had seemed a lot better in my head.
i listened to this song a bazillion times, seriously, jodi finally told me to stop. i ate olive garden leftovers. i defrosted my fridge with a knife.
now, i'm off to eat some nutella, on bread of course, and work a four hour security shift. then i've gots on-call rounds and laundry, packing, and cleaning to do. but only one more day!