oh catholic center, how i have loved you the past two years. you found me. you challenged me. you changed me

.
you poured out so many blessings -
the chance to go to mass twice a week. the chance to join a weekly bible study. the chance to become a leader and start saintsations. the chance to learn how to pray the rosary and the divine mercy chaplet. the chance for fellowship and fun. the chance to go adoration on a regular basis. the chance to march for life in dallas. the chance to talk about vocations. the chance to go on two weekend retreats - fall 2010 and spring 2011. the chance to go to confession. the chance to pray outside an abortion clinic. the chance to participate in stations of the cross at unt. the chance to become a eucharistic minister. the chance to serve as a retreat leader. the chance to attend bear awakening and plan peagle awakening (coming november 2011). the chance to see my friends join the church and become confirmed. the chance to spend time with two of the most wonderfulest campus ministers - janet and luisa. and the chance to bring others to You. i am so grateful. for Your church and Your servants. and You.
crashing the oscars party after mass at UNT.
my BA 9 awakening family.
rosary making during lent.
lenten fish fry's in the backyard.
rockin out at the garage sale.
stations of the cross.
a few of the saintsations ladies.
end of the year cookout.
just me and luisa.
natalie and josh.

josh became catholic this year at the easter vigil. twas an unforgettable night!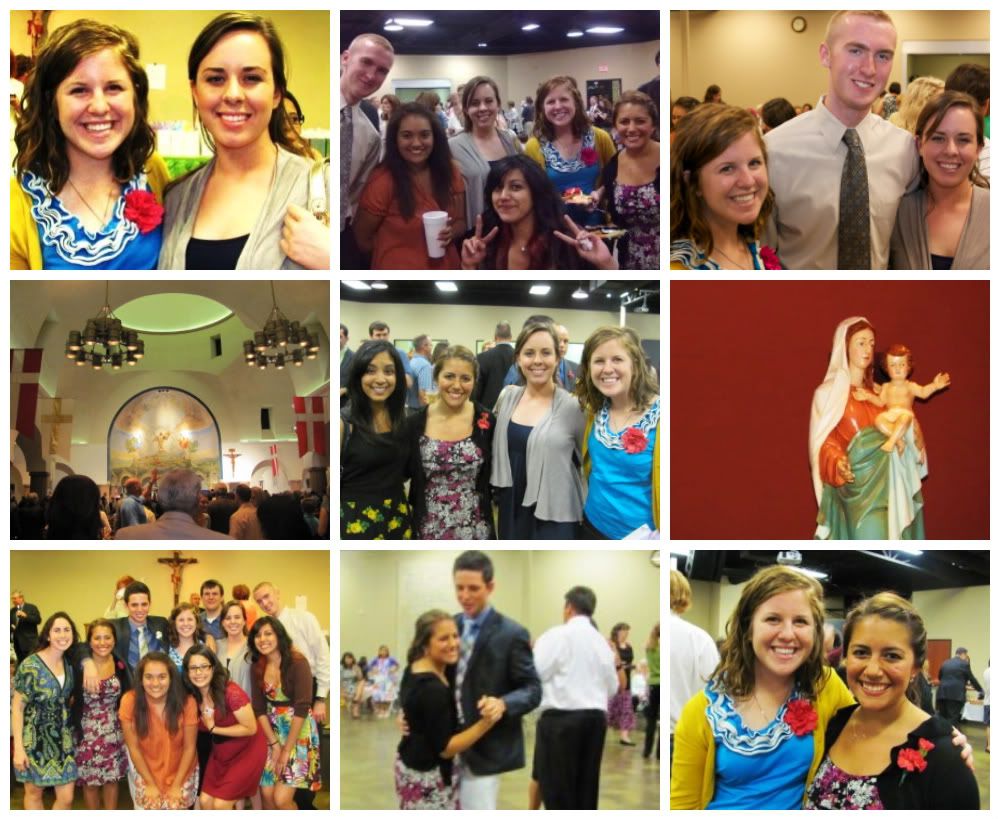 kendall and kristen.
kendall was confirmed on may 9th which was also divine mercy sunday and the beautification of pope john paul II. yes, the bishop is reading his homily from an ipad!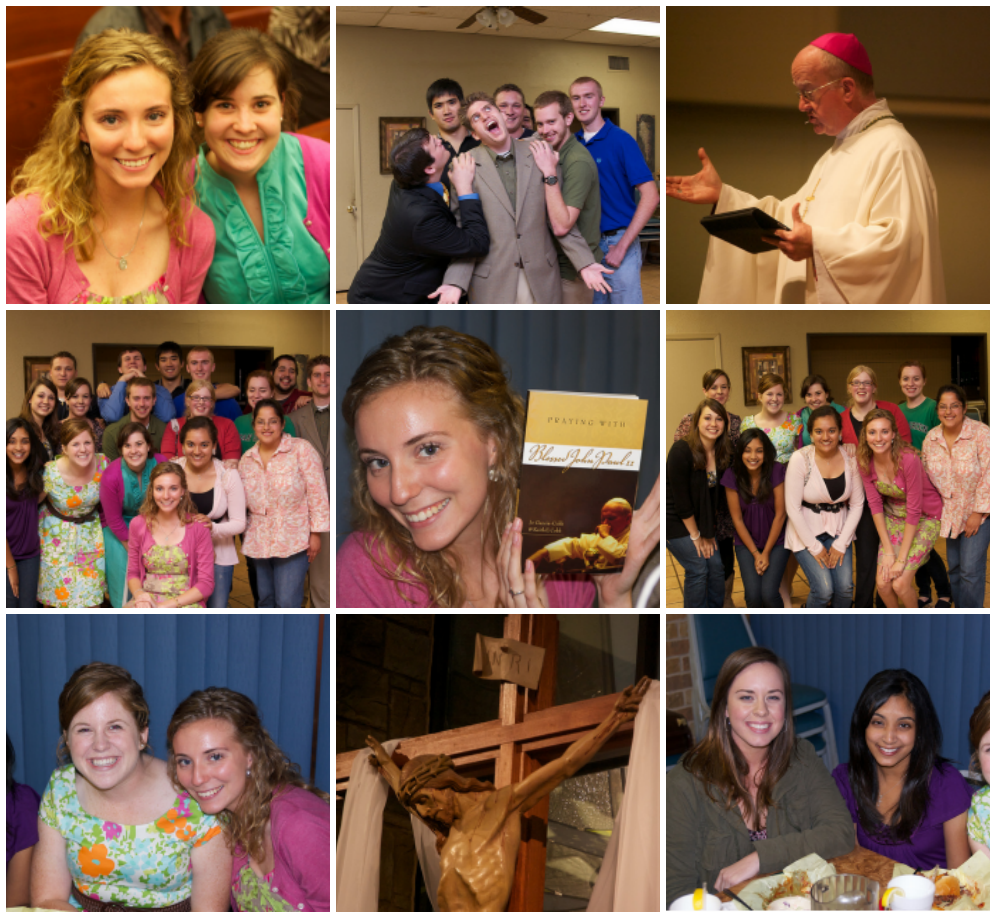 i shall miss my friends, the activities, the music, the opportunities, the consistency.
but most of all, i'll miss this chapel upstairs. the quiet. the incense. jesus. so much time was spent on my knees in here.
oh, and we're famous! read the article here.