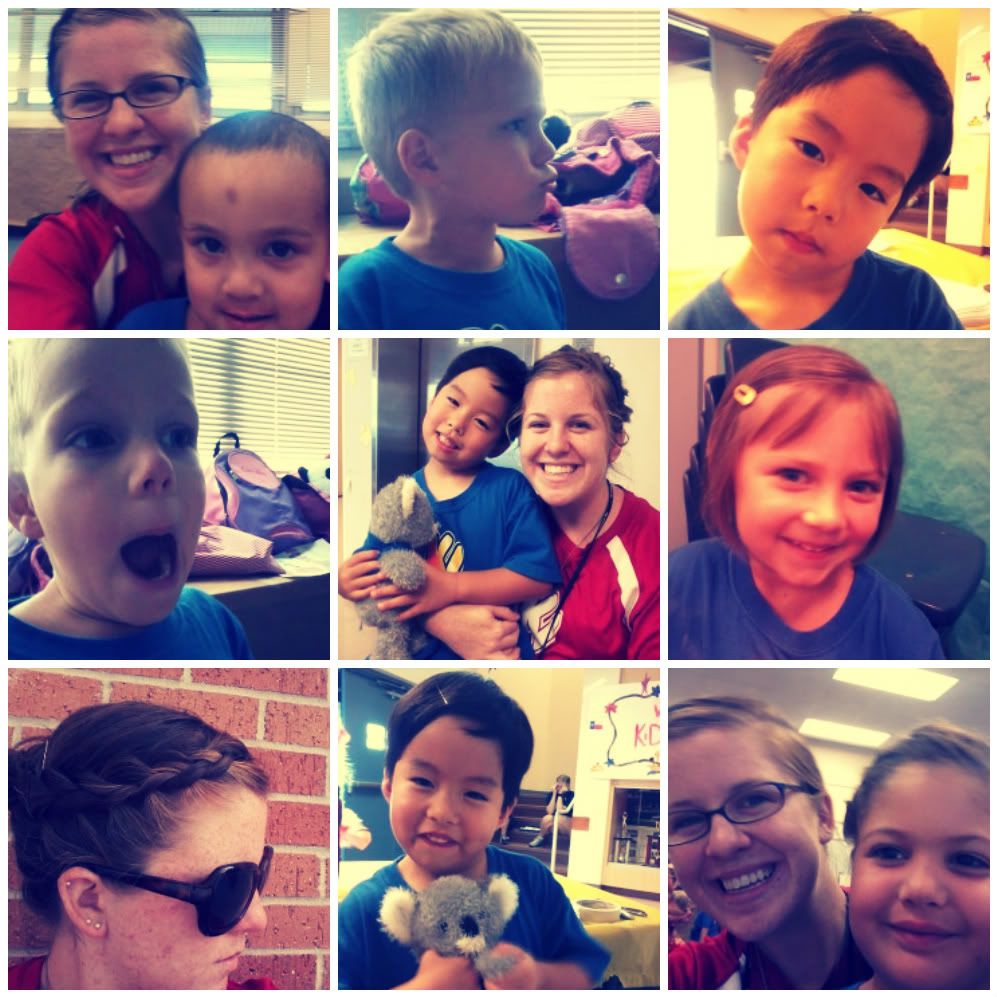 I was a workin' woman this month! I returned to my summer camp at St. Michael's in downtown Houston. It was fun to be back at the same camp but to be working with all new people and to be carpooling with my dad every day. Camp is hard. With every day came new challenges – whiny kids, sick kids, complainy parents, substitute counselors, staff drama – and then add extreme heat without rain into that mix. I complained about it all the time but I also loved it. Especially now looking back, I can only really remember the good things - splash day, chickfila fridays, naptime, freeze dancing, glitter, french braiding, spray bottles, accents during story time. The biggest blessing of working at St. Michael's though was being able to walk across the parking lot to the church after work everyday. I love that church now. I love that everyone praying inside starts to recognize each other after a few weeks. I love that adoration was every Thursday, just when I needed Him the most.
Holly, who I hadn't seen in over six months, came home for a two week visit! While she was here she invited Carlie and I over for a special Mexican fiesta dinner which she made to celebrate my twentieth birthday and redboxed the Justin Bieber movie! She knows me so well. One of the reasons she had come home was to babysit for our dentist who was going on a weeklong cruise, so over the weekend I helped her out. Taking care of three little ones under the age of four is so hard! I was tired just after breakfast and getting everyone changed. Luckily, we took them to the pool everday which tired them out quite a bit. We also found time to fit in several rounds of Settlers of Catan too.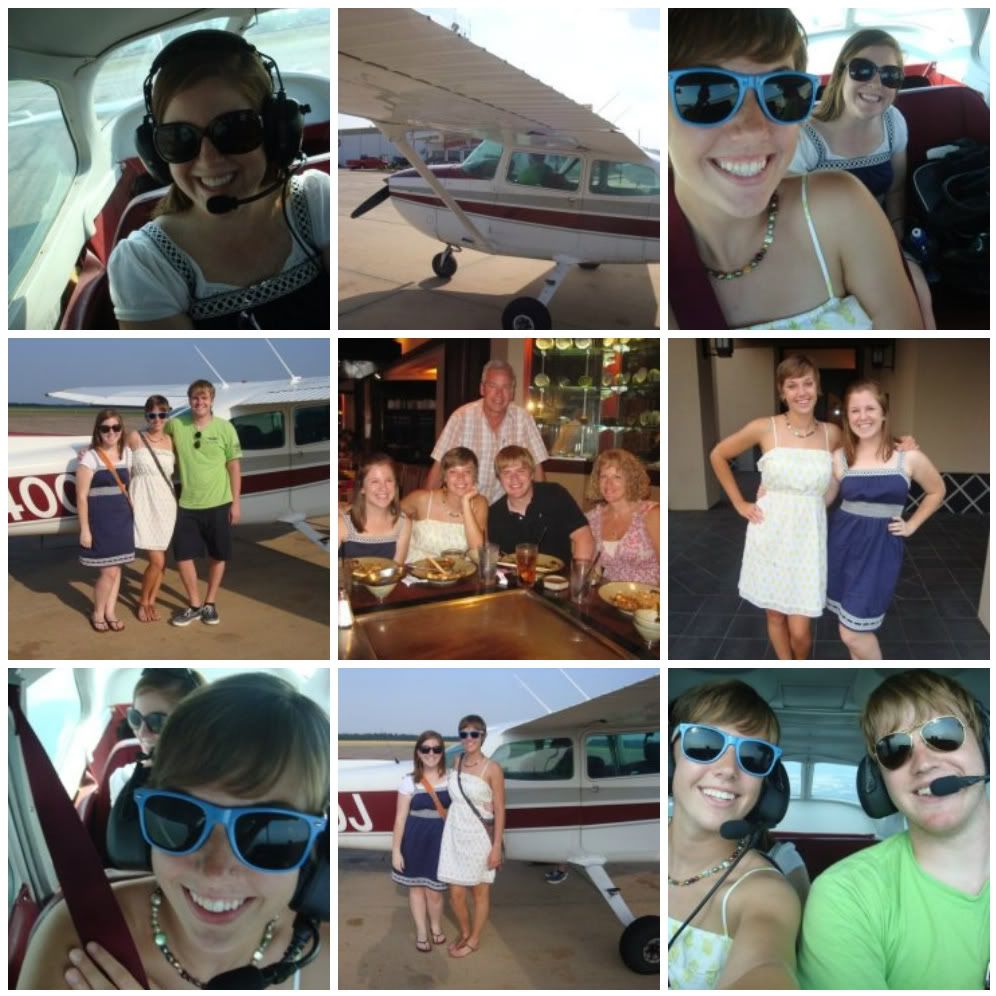 For our twentieth birthday's, Amber and I celebrated together, since we're born four days apart, by dining at Benihanas and flying in a real airplane piloted by Brandon, Amber's older brother. But wait, it gets better. I got to go to Benihanas twice that weekend because that's where my mom decided to celebrate her birthday too!
I also kept the post office in business this summer by writing letter to Kailin, Carissa, and Macey!