The month of beginnings and endings.
First off, we had nursing school orientation in Houston and carpooled down with Kaleigh and Marissa. The orientation was kind of pointless but it was a great excuse to see my family and go to Amy's ice cream.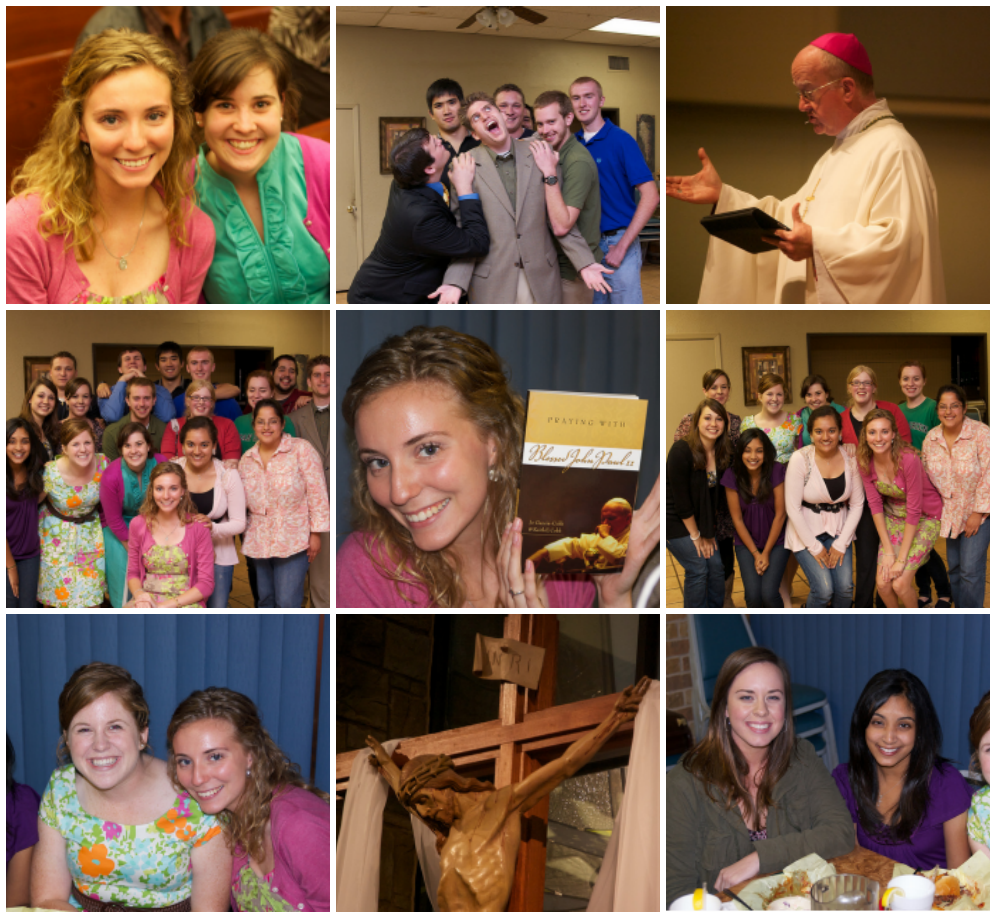 The next weekend was epic times three - Divine Mercy Sunday, the beautification of Pope John Paul II, and Kendall's confirmation! I oh so luckily had an extremely early morning next shift and was able to watch the ceremony streamed live on the internets at the front desk straight from Rome. It was almost like I was one of the 1.5 million people actually there!
Kendall's confirmation was beautiful! It was such a privilege becoming so close to her that last semester. Her family drove up from Austin and ever so graciously hosted us all for a tasty dinner.
Then things started wrapping up in Denton - the last floor outing to the movies in which Kailin drove the big van, our last Saintsations, the last time being a lector and eucharistic minister at mass, the end of year BBQ at the Catholic center, the Arts and Jazz fest, our last photo shoot in square, and the last dormsicles sleepovers with Kelly, Carissa, and Macey.
And then it was time to move out of the dorms. Kailin and I had a dorm sale and tricked our floor into buying everything we didn't want to take home with us. After checking out all twenty-seven of my residents, cleaning the dorm laundry room, and sitting through lots of meetings it was finally time for me to say goodbye to my RA job, my college dorm for the last two years, and all of Denton, after, of course, hitting up all my favorite eateries with my dad. Suko Thai will always hold a special place in my heart!
Summertime! I had two weeks off of my school before I started my summer job so I slept in and probably watched Dr. Quinn everday. Carlie and I both worked at Kidventure this summer so were carpooled downtown together which made all of the training so much more fun!