I think this was my busiest month all year! I didn't have to work a weekend desk shift at all which was wonderful. And every weekend was spent away from Denton!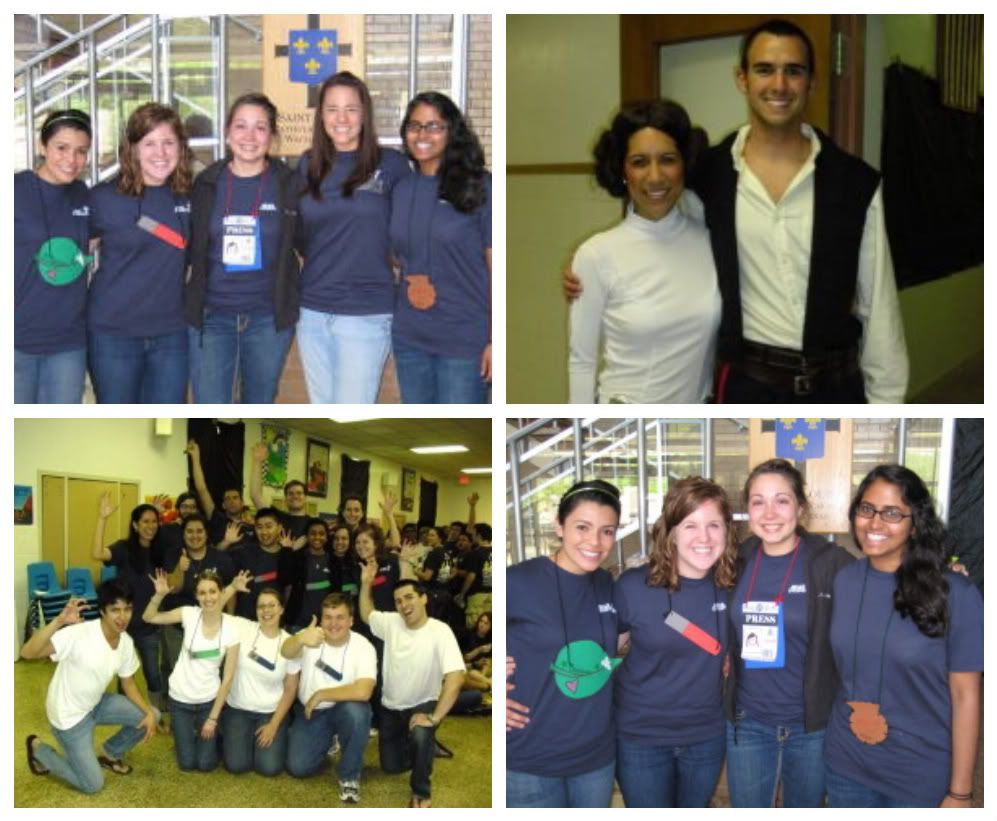 First off, I got accepted to nursing school in Houston! We all turned in our acceptance letters together and just had to have a quick photo shoot.
And then I was off to Bear Awakening at Baylor! Pretty much one of the best weekends of my life. Somehow my sleeping bag, Kailin's actually, disappeared on the drive up but luckily my friends Macey and Cristina didn't mind me snuggling up with them!
The next weekend was our own
spring retreat
! We went to some boy scout camp in the middle of nowhere Texas and had a fantastic time. Kendall and I led our small group of all ladies as best as we could and let Him do the rest. Luisa also asked/forced me into giving one of the
talk

s
and i'm so glad I did.
The weather in North Texas was also BEAUTIFUL! The outdoor pool opened up and we enjoyed soaking up some rays, cancer rays that is, and enjoying lots of yummy meals at
cups and crepes
.
Kelly, Carissa, and I presented our Quantitative Literacy project at the TWU
research symposium
.
Kendall and I were in charge of planning the social activities at the Catholic center the Friday before Palm Sunday and the night turned out so amazing! We all carpooled to mass, the Knights cooked up a tasty dinner of fried fish and pancakes, we learned how to make our own knotted rosaries, and we watched the Passion of Christ.
On Holy Thursday, we were able finally to hold the highly anticipated Stations of the Cross across the UNT campus. What an experience!
On Good Friday, Macey and I went to ICC in Denton and we were able to see our favorite priest for the last time.
And then I spent Easter weekend in Plano with Erin and her family. She has the cutest little baby sister so I kinda of never wanted to leave. We went to the Easter vigil mass, my first ever, at St. Ann's in Coppell because Josh was becoming Catholic!